The Foundation of Any Shorthorn Herd Is Its Outstanding Herd Sires
Play the Video below to see our herd sires on the move, and to see the powerful genetics behind them. Without exception, each of our herdbulls has championships in their genetic history, and each is showing that they can create future champions. Contact us to purchase a show calf or a potential herd bull for your cattle. Offspring from our strong battery of bulls would work for a show ring cattle operation and equally as well for a commercial beef producer.
RECENT HERD SIRES: Genetics still at work in our Shorthorn herd.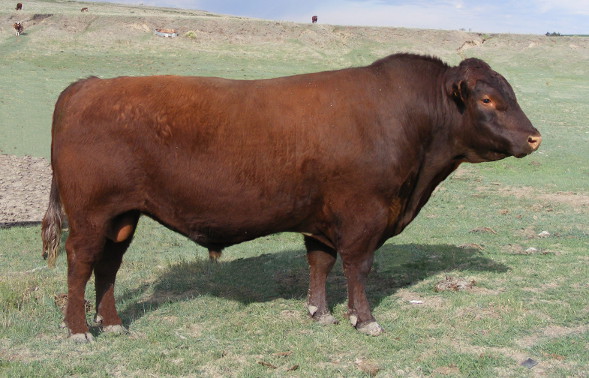 Saskvalley Image 12X
Saskvalley Image 12X was the top indexing bull in the 2012 Saskvalley Who's Your Daddy Bull Sale, combined with the lowest birth weight. The heifers bred to this bull were born unassisted. All his calves were outstanding, and it was difficult to tell which calf was better than the next. Despite the extreme hot and dry 2012 summer, he bred ALL the cows in the pasture without fail, all the while staying in great shape. We used him in 2013 through part of 2015 when it became necessary to replace him. We have collected semen on this impressive bull. In 2015 Image's genetics are still at work in our herd, and we are now using a son of Image as a herd sire.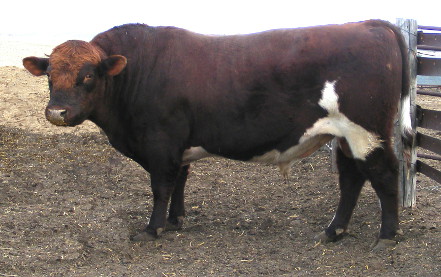 BO's Steadfast Abilene
BO's Steadfast Abilene: Pure Home Grown Goodness!
This BO-dacious bull could pack pounds on any Beef Producer's herd. This bull has produced some showy heifers and bull calves for us.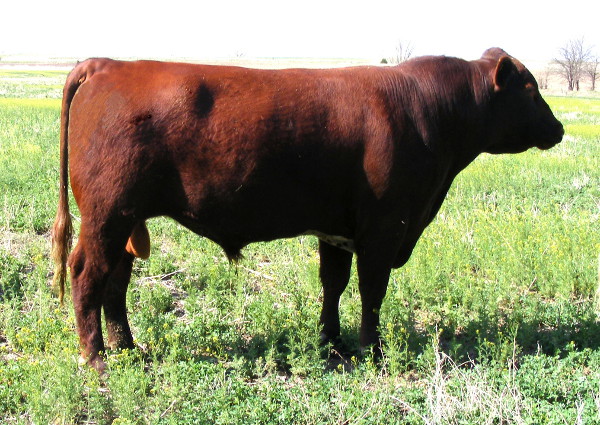 Bell M Trader 38Y
Bell M Trader 38Y was bred to a select group of cows in 2013, and his calves possess show ring characteristics. In 2015 we are using a roan son of Bell M Trader as a herd sire at BO's Shorthorns.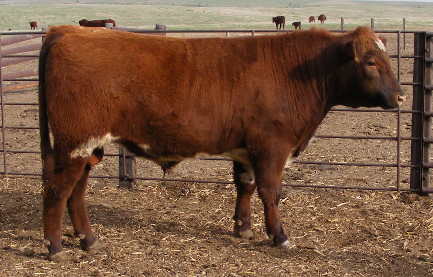 HC Quantum 30Z
Pictured above is HC Quantum 30Z when he arrived at BO's Shorthorns on May 13, 2013 from Horseshoe Creek Farms in Saskatchewan, Canada. His sire is HC Bar Code 16X, out of Pheasant Creek Leader 4th. His Dam is an embryo donor to New Zealand. His Grand Dam is an embryo donor to Scotland. Check out what sort of bull he became in the video above! He now has sired outstanding calves for us. We are excited what sort of genetic influence he will have on our herd.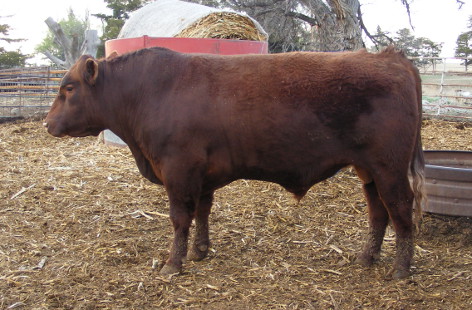 JSF Jazz's Gold 19Y
Our Junior Herd Sire is JSF Jazz's Gold. He has done an outstanding job breeding our replacement heifers. He has proven to be a calving ease bull, with ALL of our heifers calving without assistance this year. This gentle-natured bull loves to have his back rubbed. Genetic predisposition for this trait is sure to be passed on to his progeny.
Check out the arrival of the Saskvalley Image bull at our farm in May, 2012. We were impressed with him at the start, even after the long trip down from Saskatchewan, Canada.
.